Conferences
We host an annual statewide conference that brings together direct service providers, advocates, healthcare professionals, and policymakers for networking, education, and best practice sharing to help our collective ability to fight hunger, improve health and strengthen communities.
Our 2018 Summit, sponsored by UnitedHealthCare, was held on April 9 and 10 at the Chula Vista Resort in Wisconsin Dells.
For more information on the 2016 and 2017 Summits and for the conference presentations from those years, please visit each year's conference pages: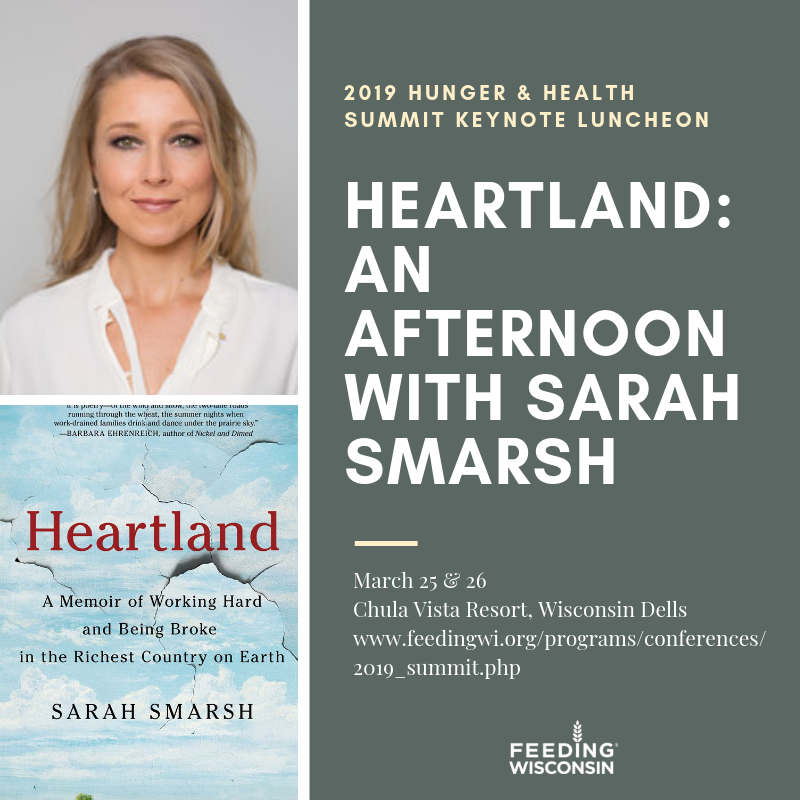 To learn how to sponsor or exhibit at our 2019 Summit, please contact us.