Trainings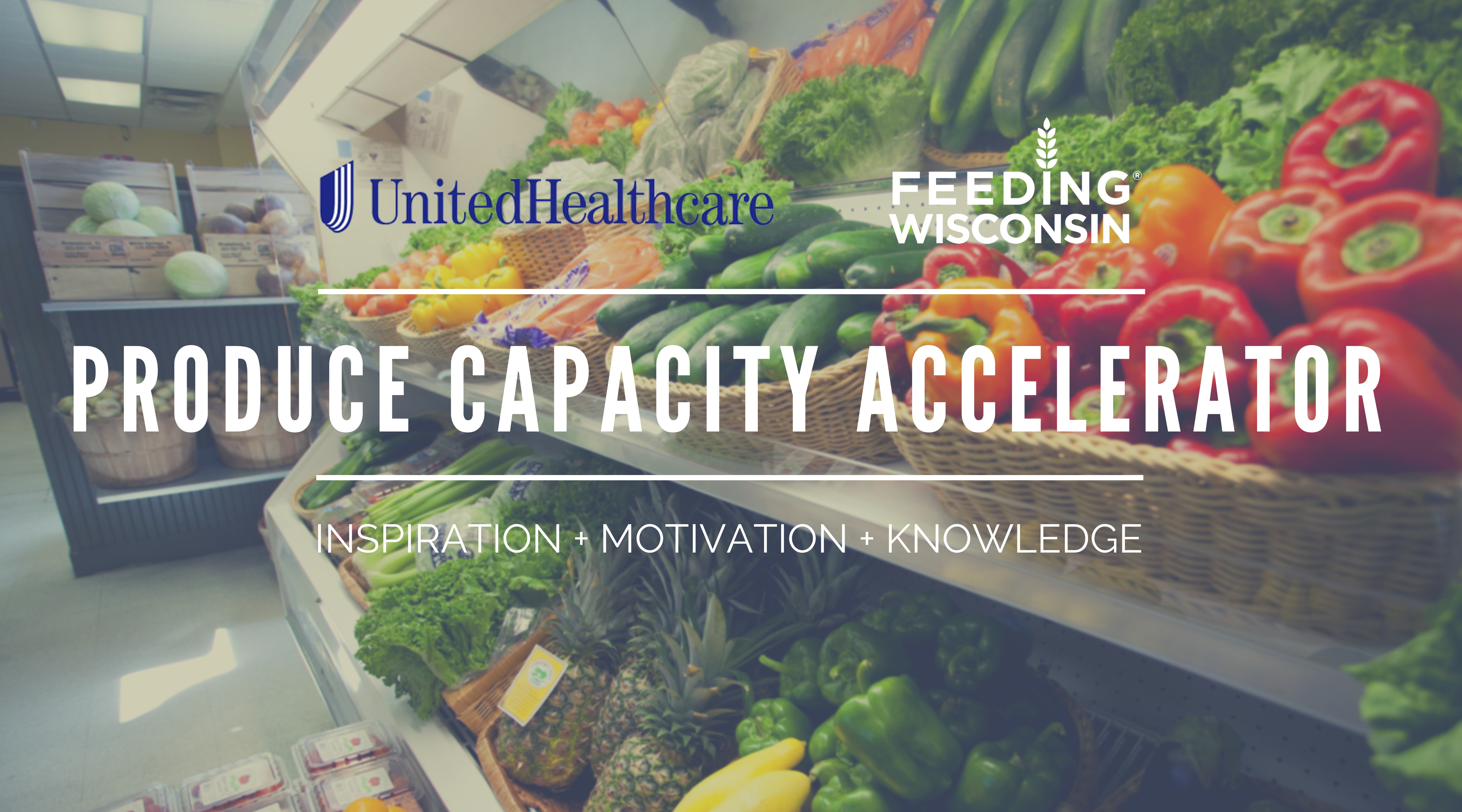 As part of the transformative investment by UnitedHealthcare in Wisconsin's emergency food system, we are proud to host the Produce Capacity Accelerator Training Series.
The objective of this training series is to increase the ability of our partner agencies to handle and distribute fresh produce and connect them to other agencies dealing with similar problems across the state for peer networking and problem solving.
These trainings are free and open to all food pantries, however, recipients of UnitedHealthcare coolers will have their travel costs and overnight hotel stays covered.
For more information, please contact Jeff Joslyn.
Upcoming trainings and registration pages:
Nudges toward Healthy Eating, Madison 10/18/18 (Focus: Nudges)
Making Your Pantry a Bridge to Healthy Living, Eau Claire 10/24/18 (Focus: Nutrition)
Food Safety, Milwaukee, March 6th
Hunger and Health Summit, Wisconsin Dells, March 25 and 26, 2019 (Focus: all tracks)