|
Comments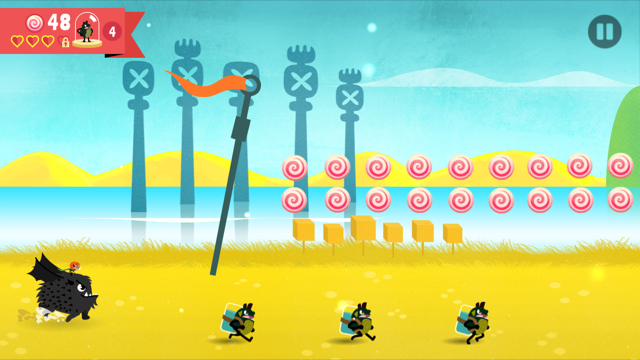 Whether it is through movies or music or games, as young children we are exposed to the narrative that we can do great things; time and possibility are on our side. However, as we grow older, sometimes we become disillusioned with the course of our lives and feel that our childhood dreams are no longer feasible. One major appeal in playing video games, for children and adults alike, is that players are able to be heroes. Gamers kill bad guys, save empires, or complete dangerous missions. People who enjoy virtual realities sometimes feel like they are able to make more of a difference in those worlds than in the real world around them. They achieve a lot of good in their virtual realities but find themselves unable to affect change in real life. To bridge this gap, a few organizations are finding fun, mission-oriented ways to fight hunger.
One example is Hunger Crunch, a Mario-like game, which won Social Good App of the Year in 2015. You can download it for free on your phone or tablet. The object of the game is to collect certain items while stomping "hunger minions". You can purchase coins which allow you to buy power ups in the game; when you purchase these coins, 100% of the money is donated to feed orphans around the world. There is a similar app called Hunger Crunch Active, which costs $2.99 to download, but is more interactive. It uses your device's camera and microphone to detect your movements while you literally stomp out hunger. Thus, it improves your health while simultaneously improving the health of children around the world! If you aren't interested in playing the game, but want to support it, you can sign up for a recurring donation of $7 a week, which feeds a child for an entire week.
On a local level, Rock County is working on mobilizing kids to fight hunger while having fun. Kids Against Hunger Rock County Rotary Inc. hosts regular packing events to provide food both locally and internationally. In 2015, they broke a record by packing one million meals in one day. Setting a record to be broken like that appeals to those of us who are goal-oriented and mission-minded. Events are energetic and upbeat, usually with loud music and a lot of kids. Plus, participants get to wear hair nets. How fun is that?!? The idea behind Kids Against Hunger is encouraging youth to care about their peers in need. For more information on volunteering or hosting an event, check out their website.
As effective as efforts to make fighting hunger fun are, ultimately it comes down to individuals to decide to leverage their lives for good and find purpose in doing so. Each individual has the ability to make his or her life meaningful. Every day I tell myself that I am engaged in a battle of good versus evil. Every time I do an act of good, no matter how small it may seem, it is a victory for goodness. It is a cause for celebration. That is how I learned to have fun in the fight.
---
Share this on social media
---
Join the Conversation