|
Comments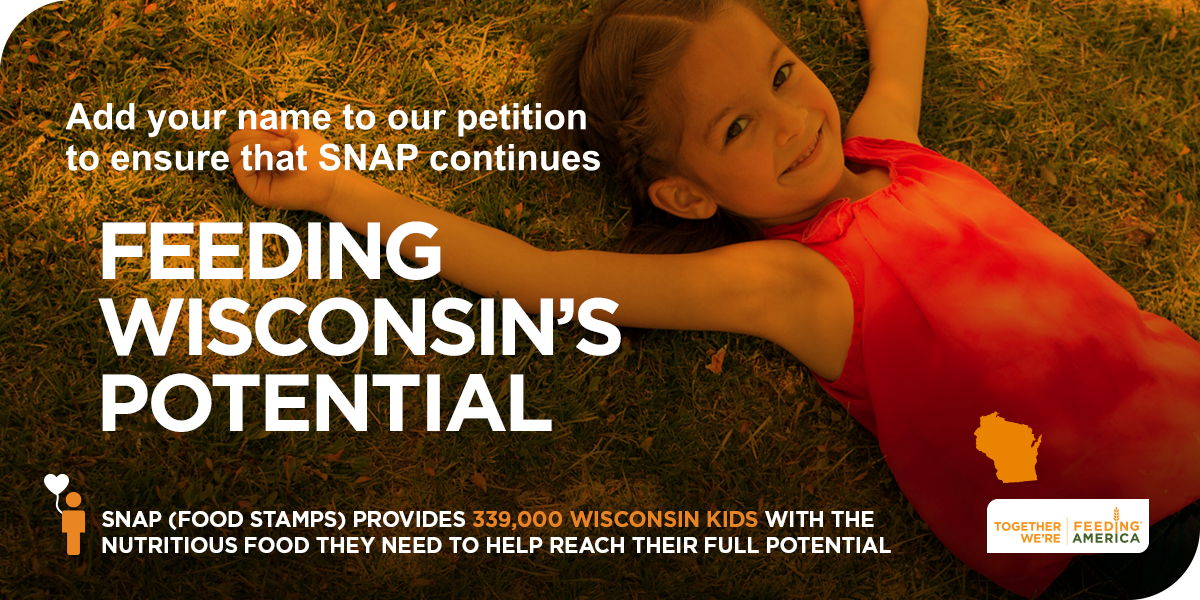 On February 12, the Administration released its FY 19 Budget Proposal. Among many proposed changes, the budget outline seeks to make a 30% cut to the Supplemental Nutrition Assistance Program (SNAP, also known as FoodShare in Wisconsin), amounting to $213 billion over ten years.
The proposal aims to achieve these cuts through increased work requirements and additional state administrative flexibility, including converting half of benefits for all SNAP families getting over $80 a month into a commodity food box program that contains shelf stable, dry goods. This would affect 80% of all families participating in SNAP.
While a good job is the best hunger fighting tool, simply requiring people to work or train without addressing some of the challenges and barriers that people might face isn't effective. These requirements often create artificial contraction in the program; people become ineligible due to arbitrary, broad work requirements, rather than by earning enough money to not be eligible. As we have outlined in our Principles for SNAP Reform - Work Training Must Work.
The proposal to convert half of SNAP benefits into a prescribed box of commodity foods is extremely curious, given that the budget also defunds the Commodity Supplemental Nutrition Assistance Program (CSFP), which perhaps ironically, is a commodity food box of shelf stable dry goods for low-income seniors. The idea not only seems duplicative of the CSFP program, but also the Emergency Food Assistance Program (TEFAP), which provides commodities to food banks and other agencies to distribute to local food pantries.
One of the key design features of SNAP is that it gives families the opportunity to choose and buy the types of food that is right for them and their families. The proposed food box is a prescribed box of dry goods that does not take into account a family's dietary needs or does it provide for fresh fruits and vegetables that we know that families want and need.
Recognizing the importance of choice and the dignity of families in need of temporary food assistance, the emergency food network in Wisconsin and across the nation has been promoting the "client choice" model as a best practice. In this model, food pantry visitors can choose the kinds of food they want and need.
We need your help! Add your name to our petition that asks our Members of Congress to fight for a budget and Farm Bill that protects SNAP so that Wisconsin families continue having the choice, dignity, and benefits to buy the food they need to work, learn and live healthy lives. We will be visiting DC later this month and we will be delivering these signatures to our members of Congress!
---
Share this on social media
---
Join the Conversation