|
Comments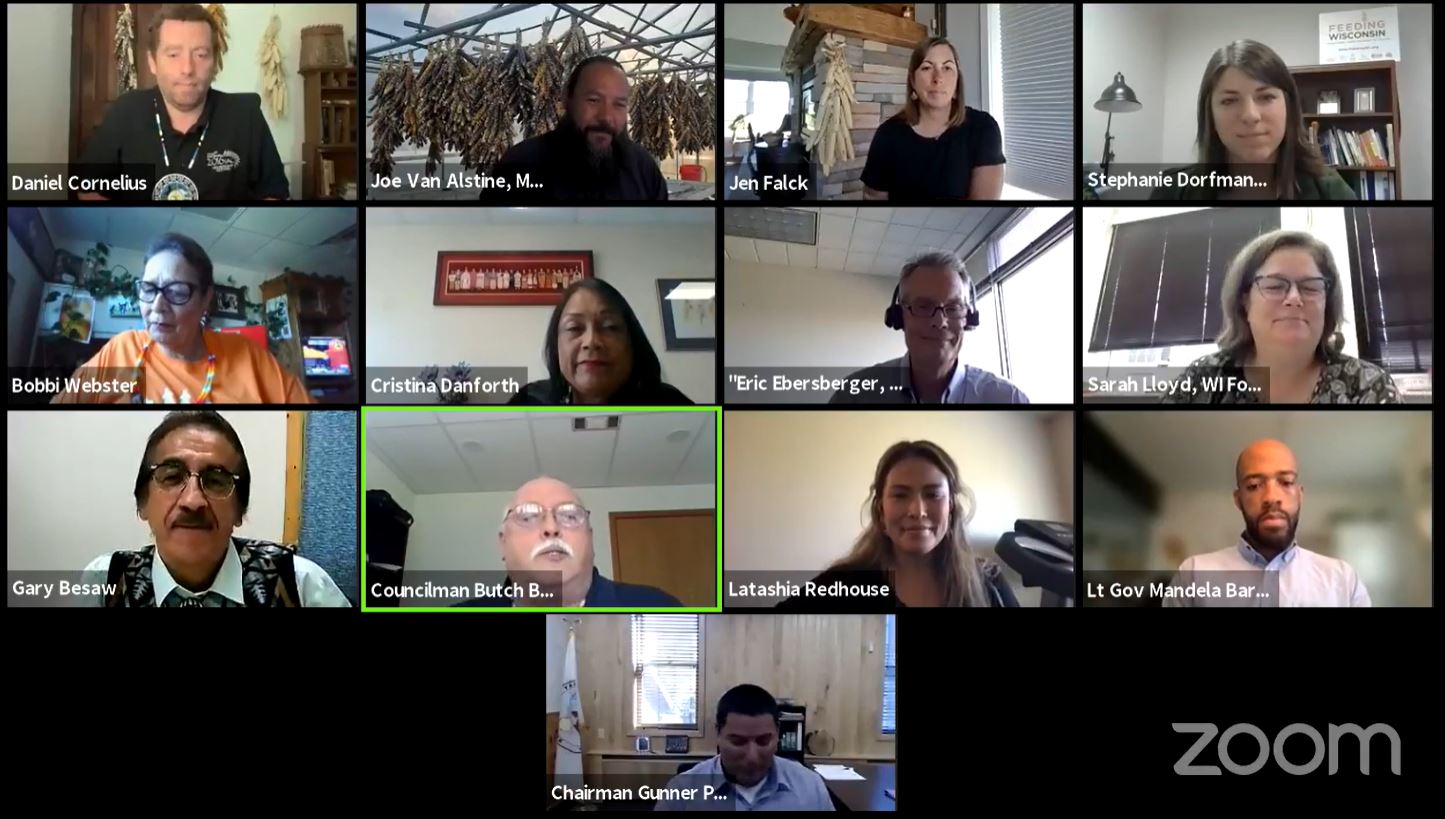 On August 13th, partners including the Menominee Indian Tribe of Wisconsin, Oneida Nation, Red Cliff Band of Lake Superior Chippewa, Feeding Wisconsin, Intertribal Agriculture Council, Wisconsin Food Hub Cooperative, UW-Madison, and health TIDE, came together to celebrate and discuss the importance of several recent efforts to improve the nutrition security and food sovereignty of Tribal members and support Tribal agricultural and economic development.
One of the efforts highlighted was the Tribal Elder Food Box Program. This program built in partnership with three Tribal Nations, represents an important step forward in the food equity work of our network. Through a Feeding America National Regional Agri Food Distribution Grant, Feeding Wisconsin alongside many partners, has piloted a Tribal Elder Food Box Program. The program plans to distribute 900 boxes of perishable foods to elders at each of 12 distributions, weeks of June 28th, July 12 & 26, August 9 & 23, September 6 & 20, October 4 & 18, November 1 & 15 & 30.
According to Feeding Wisconsin's executive director, Stephanie Jung Dorfman, "Receiving this grant has allowed us the opportunity to develop a program in partnership with three Tribal Nations that not only get nutritious, locally and tribally sourced foods to elders but also prioritizes putting dollars in the hands of Tribal producers, further strengthening an already resilient food system."
Each box contains perishable food items sourced from Indigenous and local producers whenever possible. The average box will be 14-16 pounds. They include a combination of protein (beef, bison, venison, fish, chicken, and pork) and produce (greens, apples, berries, corn, beans, squash, potatoes, tomatoes, and other seasonal produce). Proteins sourced for the boxes include fish from Red Cliff Fish Company every other week and distributions alternate buffalo and beef raised by Oneida.
This project represents the great potential that exists when partnering with communities to improve food equity. Feeding Wisconsin hopes to build from this pilot to work more intentionally to support Tribal producers for years to come and continue to distribute culturally meaningful foods.
If you are interested in contributing to this project, we are seeking funds to round out the items included in the Tribal Elder boxes to include wild rice, maple syrup, and other traditional, non-perishable items not funded by the grant. For more information, visit our Tribal Nutrition Security webpage.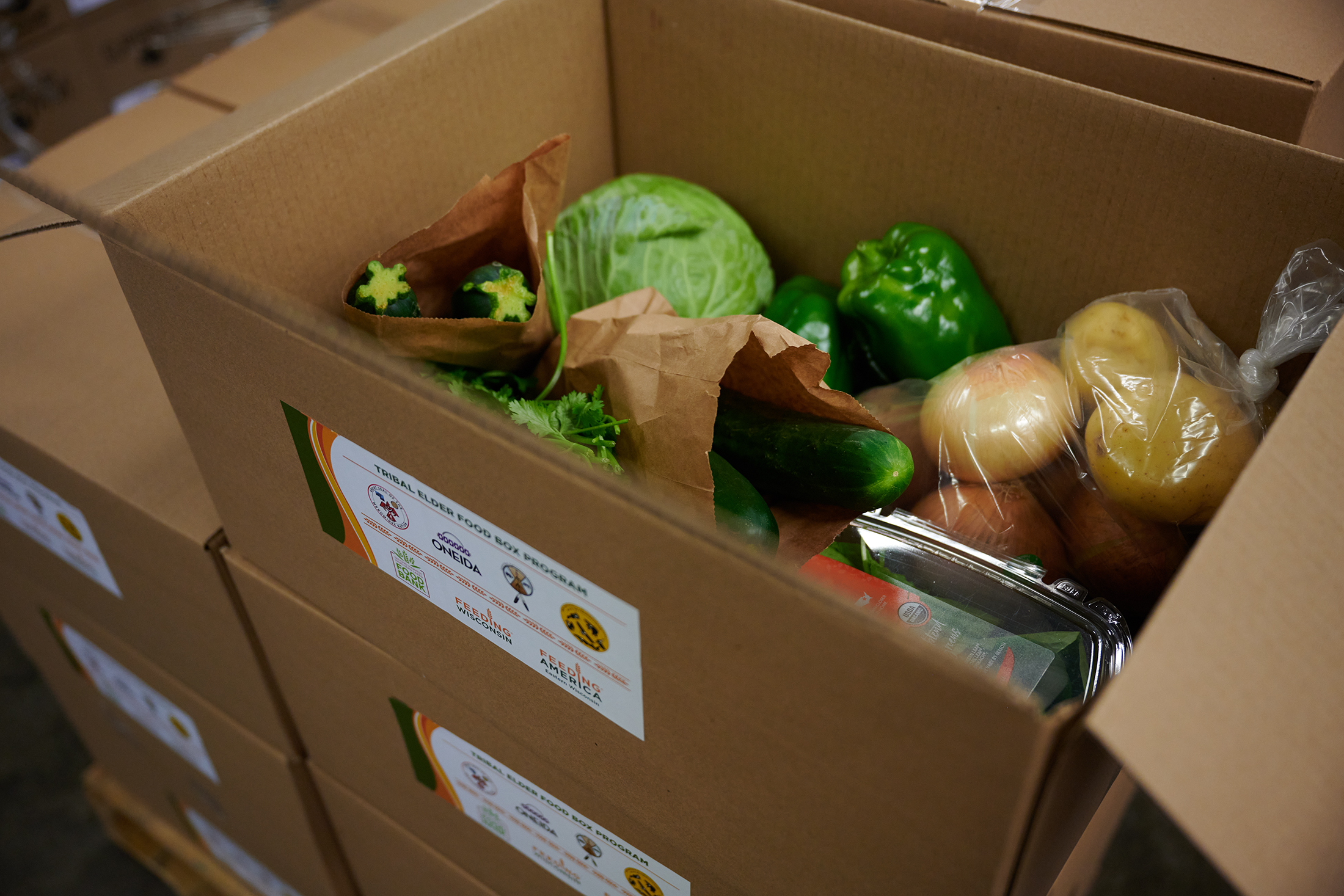 ---
Share this on social media
---
Join the Conversation