|
Comments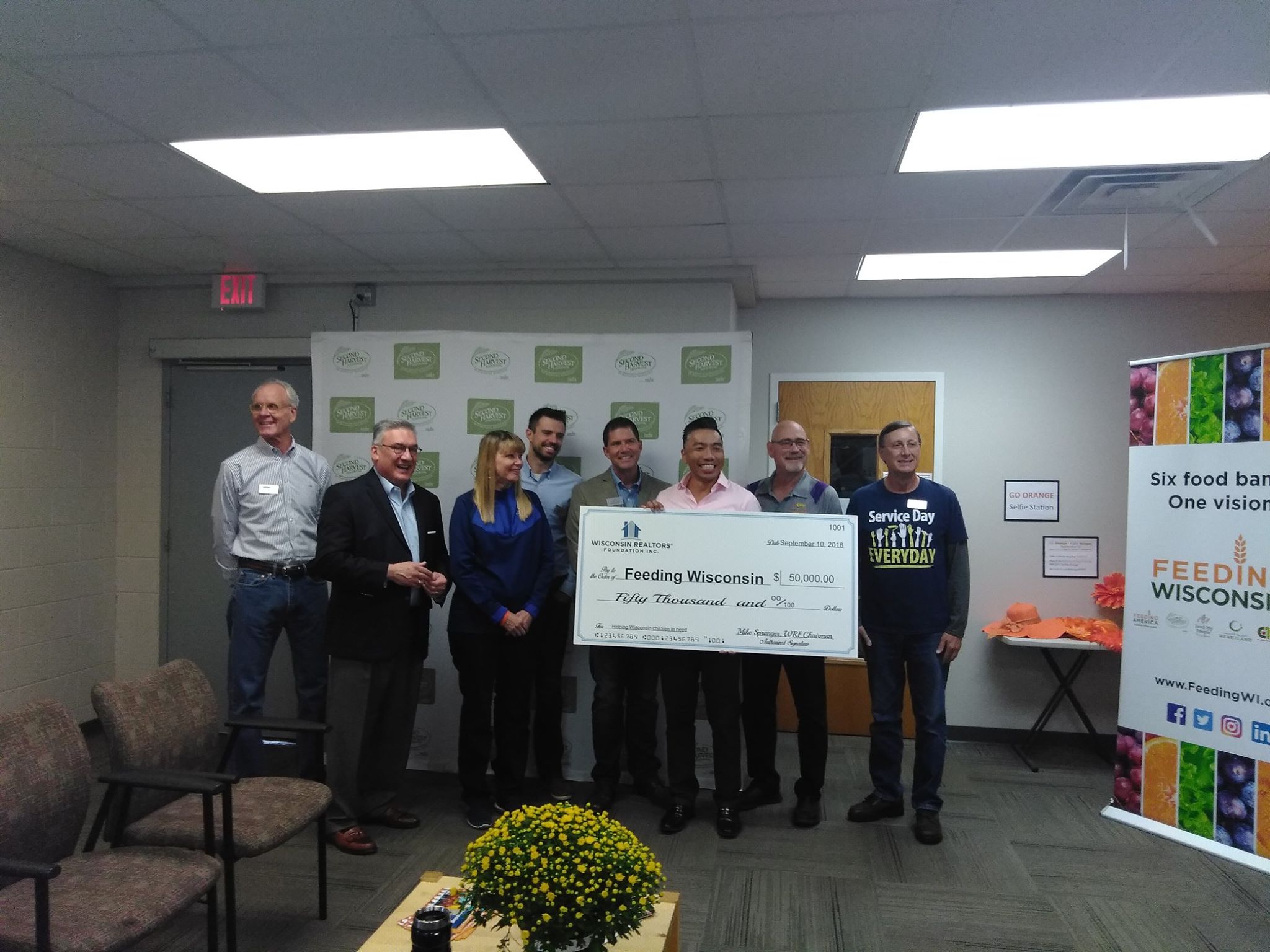 The Wisconsin REALTORS Association Foundation board and staff celebrated Hunger Action Month with us today by launching their multi-year campaign to fight child hunger in Wisconsin with a $50,000 gift to stock our six food banks and 1,000-plus food pantries throughout the state.
The Foundation continue to engage their members in additional fundraising and organizing local REALTOR® volunteers to fight child hunger in their local communities. With over 16,000 REALTORS® in every corner of the state, the Foundation hopes to mobilize them to help food pantries bridge "the last mile" and deliver the food to needy families.
"We are committed to helping children in need throughout Wisconsin and our partnership with Feeding Wisconsin will help us achieve that goal, one family, one meal and one child at a time," said WRF Chairman Mike Spranger, a broker with First Weber REALTORS® of Wisconsin Rapids.
With our food banks' high efficiency, $7 can provide up to three meals a day for a week.
After the check presentation, foundation staff and board volunteered at Second Foodbank of Southern Wisconsin to sort thousands of pounds of frozen pizzas to get them ready for distribution later this week.
---
Share this on social media
---
Join the Conversation