|
Comments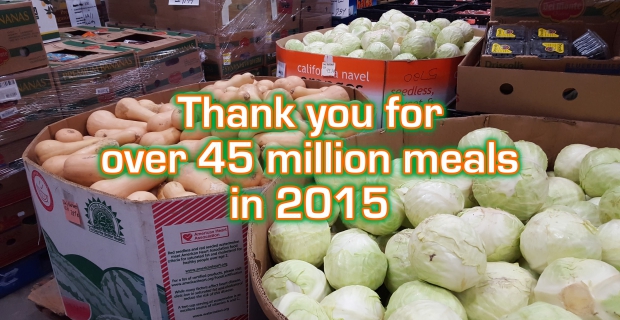 The preliminary numbers are in - in 2015, the Feeding Wisconsin network of food banks provided over 45 million meals to the people and families utilizing our range of services. This is up about 7% from the nearly 41 million meals from last year.
From a produce standpoint, we grew our network's distribution of fresh agricultural products from 7 million pounds in 2014 to 11.1 million pounds in 2015 - a 58% increase!
There is still a long way to go in closing the meal gap in Wisconsin, but 7% growth is ahead of the annual pace we would need over the next ten years to accomplish this bold goal.
Ensuring that there is access to enough meals and benefits are only part of the equation and to address the other part, we are working on some exciting initiatives that we hope can shrink the overall need as well.
Thank you for your support in helping our food banks grow to meet the need. We are looking forward to an exciting 2016 with all of you!
---
Share this on social media
---
Join the Conversation