|
Comments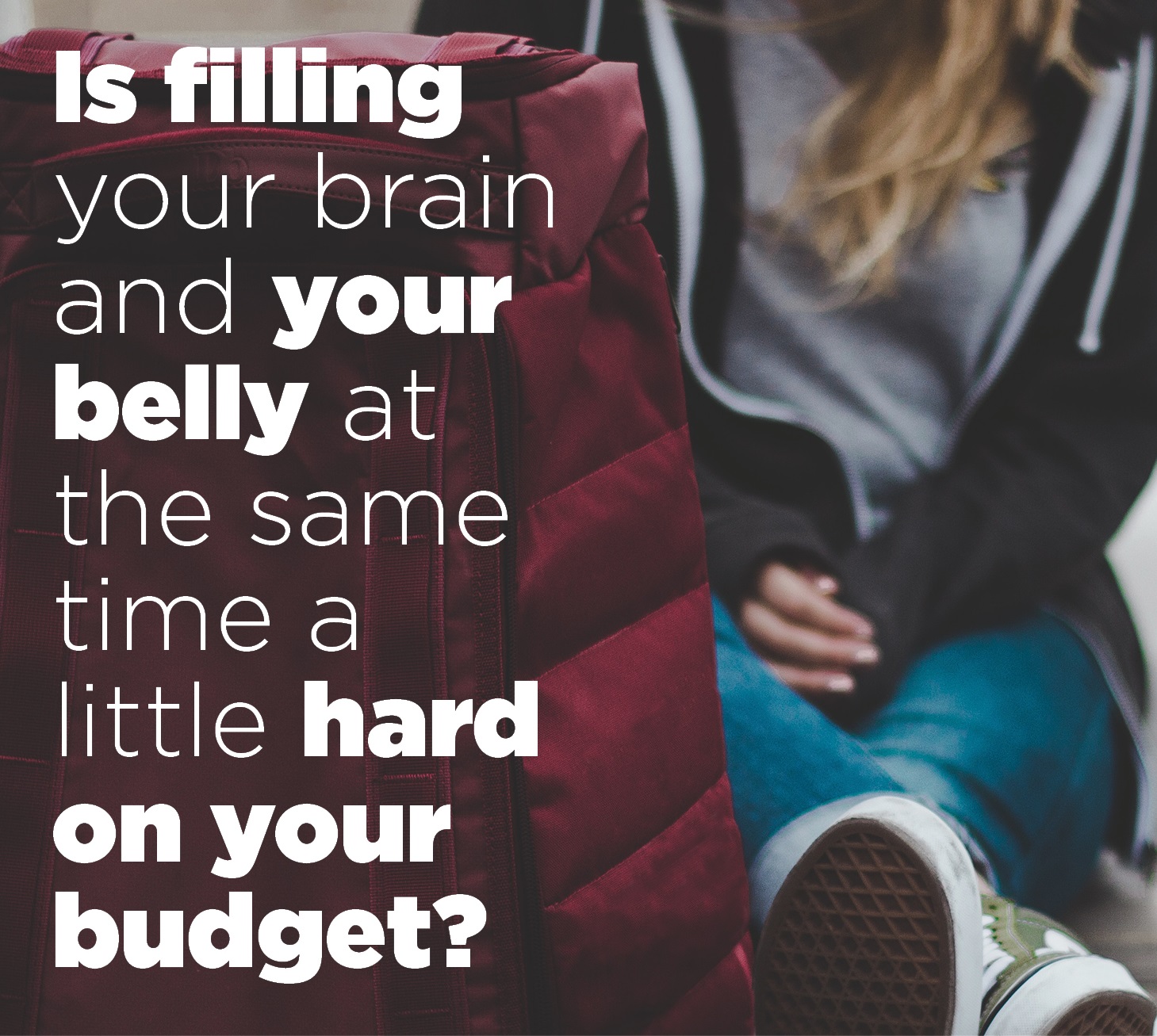 Research shows that there is a need to address food insecurity among college students. A study by The Hope Center (formerly the WI Hope Lab), a leader on this issue, found that 67% of students surveyed reported either low or very low food security. Learn about some of our new tools to fight college hunger.
Read More
---
|
Comments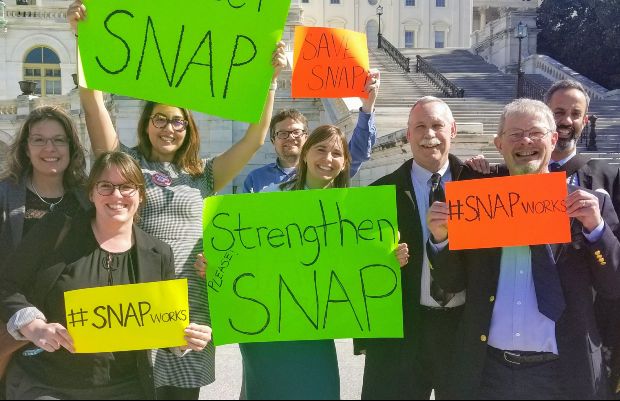 After two years of consideration, the House of Representatives and the Senate passed the Conference Report for the 2018 Farm Bill. This means we passed a Farm Bill that protects SNAP, fights hunger, and strengthens rural communities! The president is expected to sign the bill into law next week.
Read More
---
|
Comments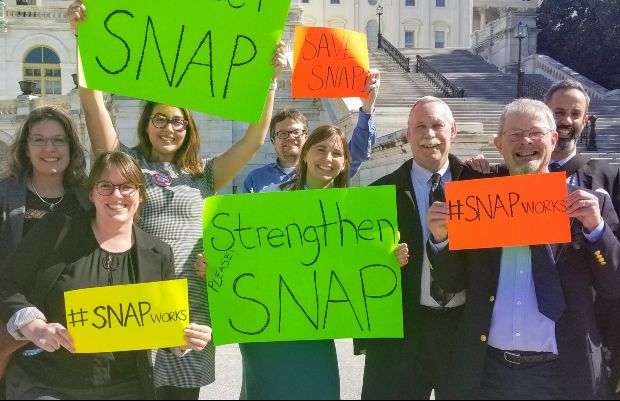 The 2018 Farm Bill conference report was released on Monday and it contained none of the harsh changes to SNAP that we, and many other hunger-relief advocates, have been holding the line on. This is incredible news as it sets up two votes this week in the House and Senate to finally pass a strong, bipartisan 2018 Farm Bill!
Read More
---
|
Comments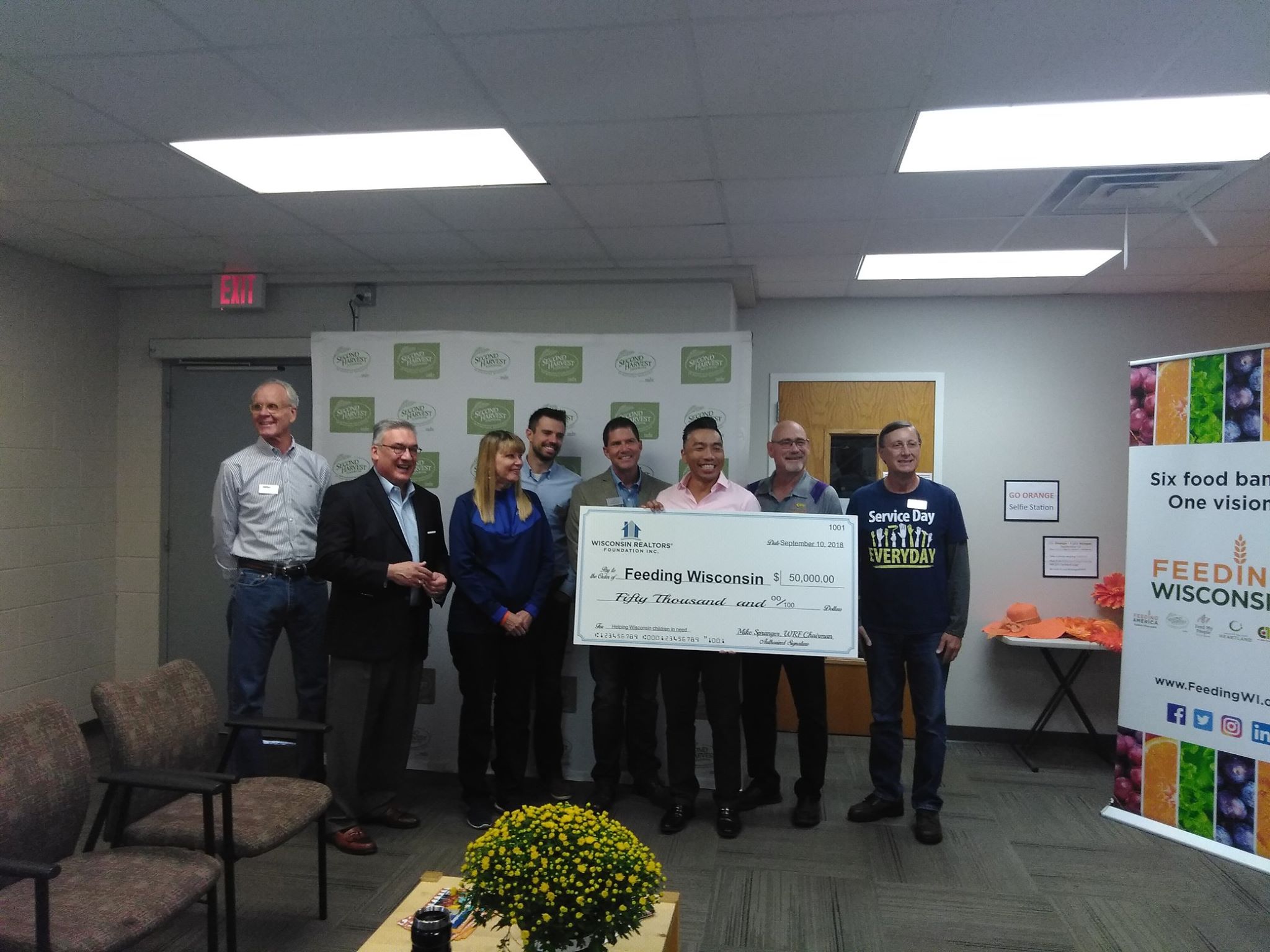 The Wisconsin REALTORS Association Foundation board and staff celebrated Hunger Action Month with us today by launching their multi-year campaign to fight child hunger in Wisconsin with a $50,000 gift to stock our six food banks and 1,000-plus food pantries throughout the state.
Read More
---
|
Comments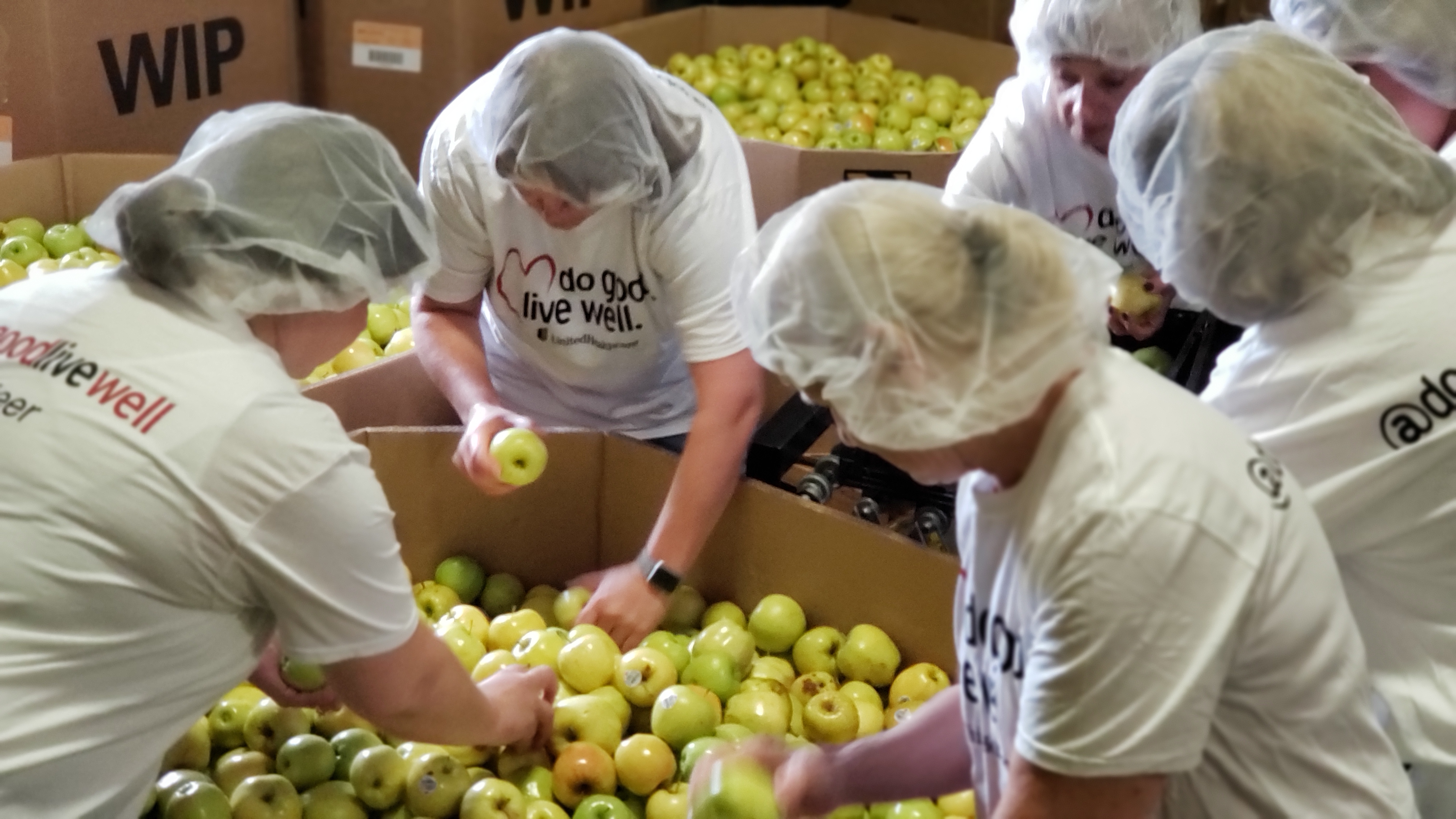 Yesterday, hundreds of UnitedHealthcare employees volunteered at our food banks across the state to help celebrate UnitedHealthcare's incredible $700,000 gift to Feeding Wisconsin to help our network of food banks and food pantries improve our collective ability to source, store, and distribute more fresh produce. This incredible partnership has given us opportunity to work together, across the state, on the same day at the same time to advance not only our mission of fighting hunger, improving health, and strengthening communities, but also UnitedHealthcare's mission of helping people live healthier lives and making the health system better for everyone.
Read More
---